Kaizn Hr >> Permanent Recruitment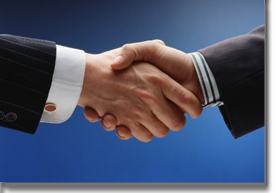 Permanent staffing is assuming great importance in the human resource strategy of every company today. With our accurate and precise methodology, we come-in handy for the companies in locating the appropriate match for the positions. Our focussed, cost and time efficient recruitment solutions certainly make the companies' task much easier to handle. We take great efforts to make sure we arrive at the right candidate all the time. A study of the requirement and the possible sources is done before short listing the candidates.
We have an excellent database of resumes, & also have access to all the leading job portals in the market. We can fill any position in a short span of time with profiles which match the requirement. We aim to lay a foundation towards building a long term relationship between the Employer and the Employee. Every effort is made to make sure the Candidate fits the required profile perfectly. We offer customized recruitment processes, based on the client's requirements. We cater to both technical & non technical requirements and we have teams in place to handle entry level, mid management & senior management profiles.
Testimonials
Team Kaizn Hr Thanks for providing great support and assistance in providing manpower recruitment for the profile of Sales which is a very challenging profile and to recruit peculiarly females. Keep up the great effort and maintain the same consistency in the performance Hr Head GLobal Vision